Wasseraufbereitung Müll / Abwasser Entwässerung Selbstansaugende Pumpe
Produktbeschreibung
Modell Nr .: P Typ Serie Luft Motortyp: Diesel Motor Getriebe: Direktanschluss Getriebe Warenzeichen: Hongwang Spezifikation: Größe: 2.1m * 1.3m * 1.8m HS Code: 8413810090 Typ: Selbstansaugende Pumpe mit innerer Rezirkulationstheorie: Gas- Hydraulische Hybrid-Art Struktur: Äußerer Dia-Transport-Paket: Polywood Fall Ursprung: Changzhou Produkt-Einleitung:
Pump
P type self-priming sewage pump is self priming non-clog centrifugal sewage pump, it is a new generation product which develop on the basis of the latest technology and craftwork. Because of the reliable performance, its life lasts more than 20 years, We take special usage of the sewage pump into consideration on design, so we add a hole to make sure that stronger sewage can be cleaned quickly when pump is jammed. The unique lubrication oil mechanical seal cavity makes the performance more reliable and avoids to damage mechanical seal when it operates without water. To ensure a smooth operation, low noise, long life, all the main components such as imported bearing, to overcome the traditional inherent shortcoming such as low flow rate capacity, difficult to install, difficult maintenance and frequent failure. This pump has the advantages of large discharge, high efficiency, stable operation, strong self absorption capacity, compact structure, convenient operation and maintenance, strong anti clogging ability and so on. Widely used in flood control and drought relief, municipal sewage, city emergency drainage, drainage etc..
Diesel Engine
Trailer water pump adopted domestic and international high quality engine to provide strong power for water pump, we can supply PERKINS, CUMMINS, YUCHAI, WEICHAI and so on famous brand diesel engine for the trailer pump, to achieve stability of fuel economy and emissions standards. Obtain convenient after-sale service.
Trailer
The trailer with a variety of chassis (2 or 4 wheels, rotary table or guide shaft type, closed, semi closed, open type or silent type). There are also trailer, intelligent control cabinet, hose and pipe, valve, and quick connector provided. Satisfied to customers' needs and field conditions. Easy to move and use.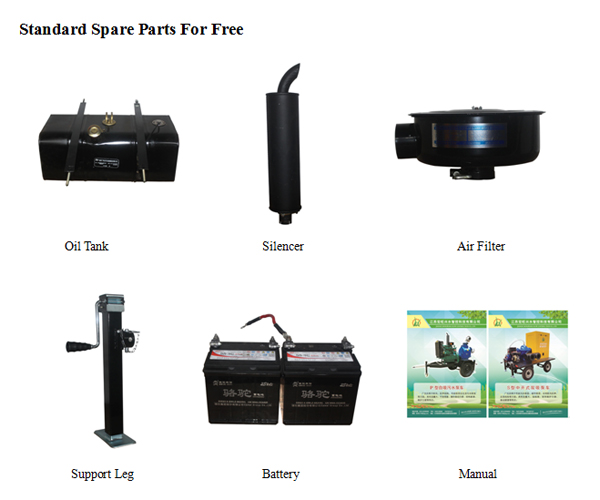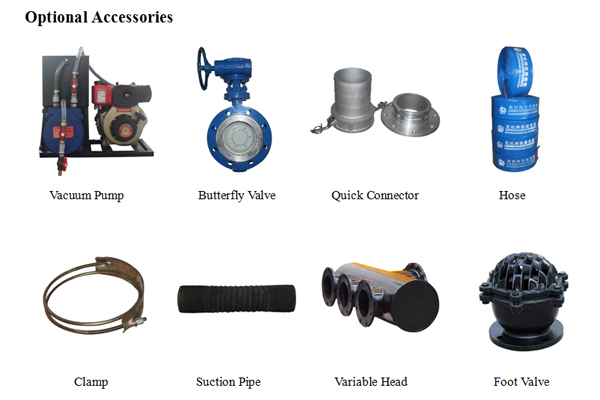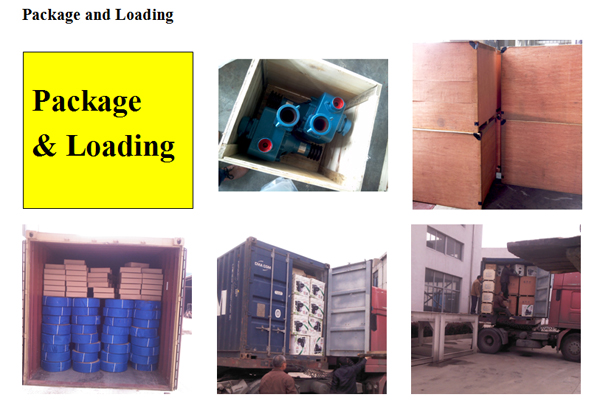 Application:
1. Municipal project, sewage project, instruction project
2. Transportation of the sewage of uptown
3. Sewage transportation in hospital, hotel and so on
4. Classification if municipal sewage treatment systems engineering
5. Transportation of the factory and contaminated water
Permitted Use:
1. The temperature of medium no more than 80 ºC, the density of medium is 1.0~1.3*10^3Kg/m3, PH is within 5~9
2. Max diameter of solid should be less than 75mm
3. Max suction lift no more than 7m
Technische Parameter:
Unit Model

Flow

Inlet

Outlet

L/s

m3/h

(KW

)

(HP)

HW-P2

50

50

8

28

6

1500

1.5

2

HW-P3

75

75

28

100

10

1500

7.4

10

HW-P4

100

100

43

155

12

1500

11.0

15

HW-P6

150

150

90

325

16

1500

29.4

40

HW-P8

200

200

181

650

20

1500

80.9

110

HW-P10

250

250

215

775

28

1500

110.3

150

HW-P12

300

300

389

1400

33

1500

147.1

200

HW-H3

75

75

22

80

20

1500

11.0

15

HW-H4

100

100

39

140

24

1500

14.7

20

HW-H6

150

150

78

280

25

1500

29.4

40
Company Information:

JIANGSU HONGWANG FLOW CONTROL TECH CO., LTD.

COMPANY INTRODUCTION:

Company Name

JIANGSU HONGWANG FLOW CONTROL TECH CO., LTD.

Address

Tangzhuang Avenue No.

55, Jintan District, Changzhou,Jiangsu,China

Contact Person

Name

Tel

Email ID

Manger

John Zhuang

0086-13815001227

 

Manger

Jack Gao

0086-15251995562

 

Business Condition

Manufacture

Trading

Consititution of company

Pvt. Ltd

Annual turnover

USD8,000,000

Company Occupy Areas(M2)

40000M

²

Shower room Occupy Areas(M2)

500M

²

website

http://trailerpump.en.made-in-china.com/

Mainly Customer & Marketing

Europe, South America, Africa, South-East Asia, America, Middle East,

Mainly Product

Hongwang Flow Control Tech products, covered water pumps(Self-priming sewage pump, P-type self-priming sewage pump, self-priming clean water centrifugal pump, mixed flow pump,

horizontal easy-maintenance centrifugal pump

, split case double suction pump, cam rotor vane pump, submersible pump for well), trailer pump units(10-6000m³), generator sets(2-2000kW), mobile trailer, agricultural irrigation equipment and so on. We can design open type, silent type, weather proof type, mobile trailer type, fixed type, and intelligent type by customer requirements.

Sales Team

12(University Graduates)

Product Team

125

Research & Development Team

10

QC Team

11

Certificate

ISO 9001, ISO 14001, OHSAS 18001, TUV SUD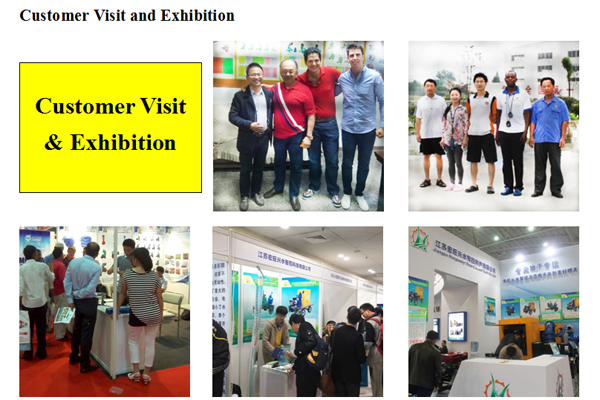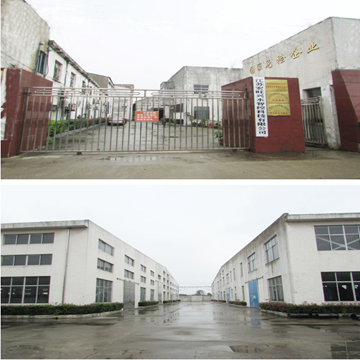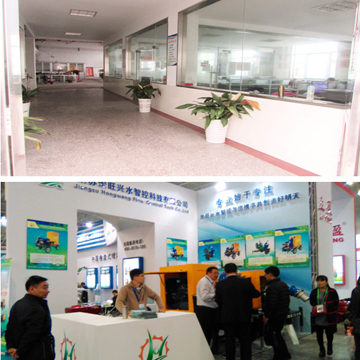 Produktgruppe : Selbstansaugende Pumpe